Special Events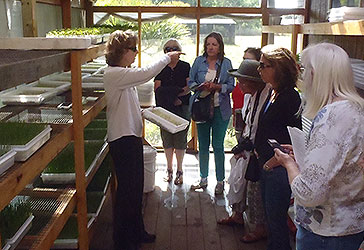 Saturday Apr 8th 9:30am to 2:30 pm

Farm Tour/Learn to Sprout/Luncheon @ our farm with an optional Sunlight Yoga @ 8:45.

The Sprout Queen is happy to offer a class onsite at the farm. Enjoy a beautiful day touring our farm, learning to sprout in jars and grow micro greens, and finish off with a sit down luncheon made from items available around the farm. Fee is $35. To RSVP, please call Chris @ (239) 849-0639 or email her at sprouts@thesproutqueen.com by Wed 1st. All supplies and fresh sprouts/greens available for purchase (Cash or check appreciated). Click here for flyer.

If you can't make this date, read more about arranging a class at a location of your choice.